10 Reasons to foster over Christmas
Dec 13, 2017
10 reasons why you should foster a greyhound this Christmas instead of purchasing a puppy:
1. Greyhounds are Greyt! They have no doggy smell, a short coat that rarely sheds, minimal barking and don't need much room or exercise!
2. There is a continuous supply of non-racing or retired greyhounds that need to find homes. Fostering a greyhound will help get them ready for their fur-ever home.
3. You will become part of a huge and ever growing community. People are CRAZY over greyhounds. There are a heap of online groups where you will find and share the greyhound love. Check out Adelaide Responsible Greyhounds Facebook Group & GAP SA's Facebook Page as a start.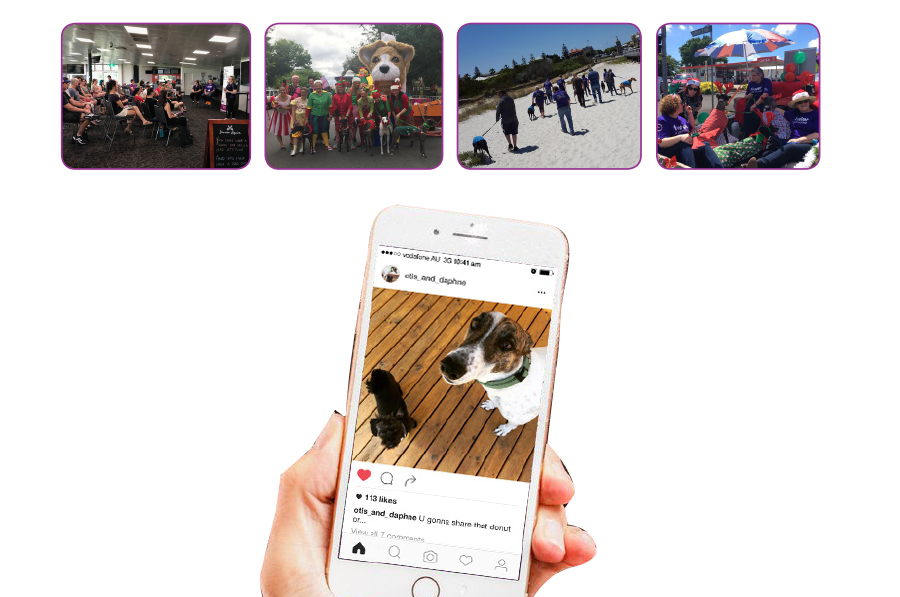 4. And just on that, having a greyhound will give you some insta worthy cred. You will probably join the hundreds that have created an Instagram account for their greyhound and start using hashtags such as #instagrey and #greyhoundsofinstagram.
5. Fostering a greyhound is temporary. You'll have a pooch for a 6 week period before they get matched with their perfect adoptive home allowing you to commit to your travel and other commitments without needing to worry about who is looking after the dog.
6. But we know some of you will fall in love, and don't worry, you are able to adopt your hound if you wish. There is a term we coined for this. It's #fosterfail
7. You will learn a tonne from a greyhound about life especially the importance of eat, sleep, repeat.

8. And while we are at, the kids will also learn the responsibilities of having a pet such as cleaning after the dog, taking them for walks etc. Consider it as a trial run.
9. You will become a celebrity in your neighbourhood. Go for a walk anywhere with your grey and you will be stopped – numerous times over.
10. We make it very hard for you to say no. You get given everything you need to foster a greyhound AND you get a weekly reimbursement for your efforts = win/win
Back to all news