Colby's Foster Fail
Oct 02, 2020
Our svelte foster star Colby certainly deserves her race name "Where's Sparky" - one minute she's a tornado, the next she's asleep...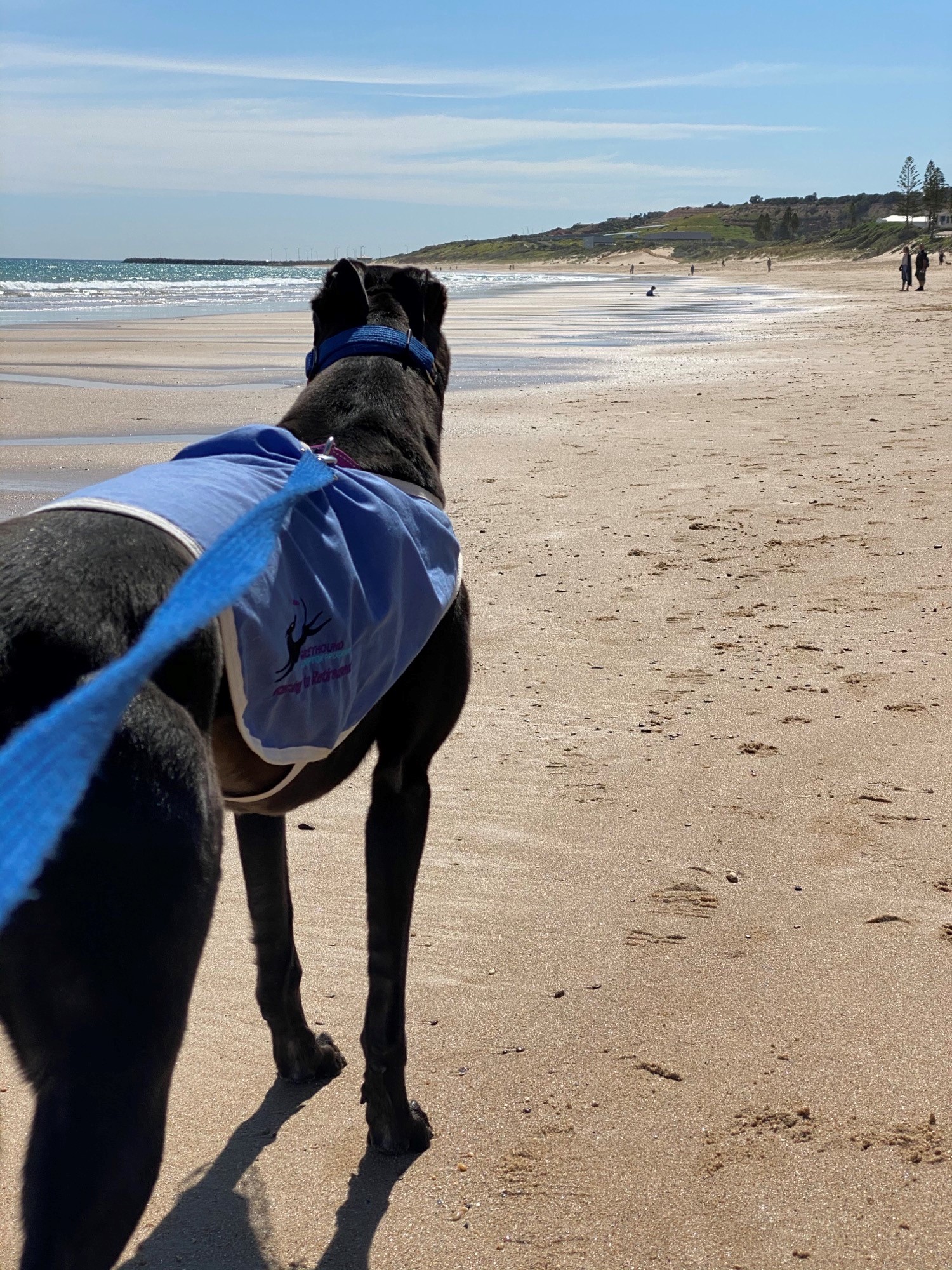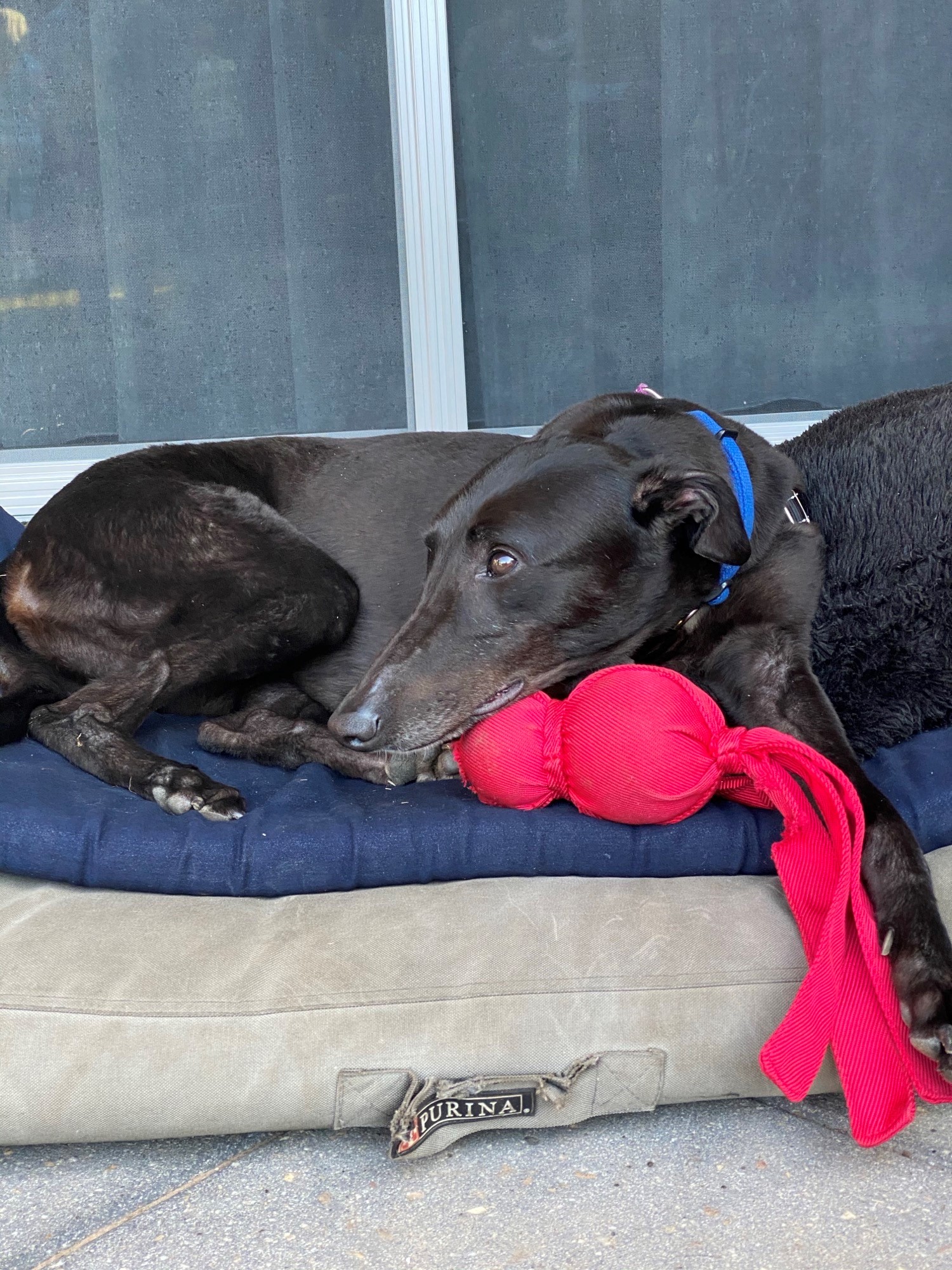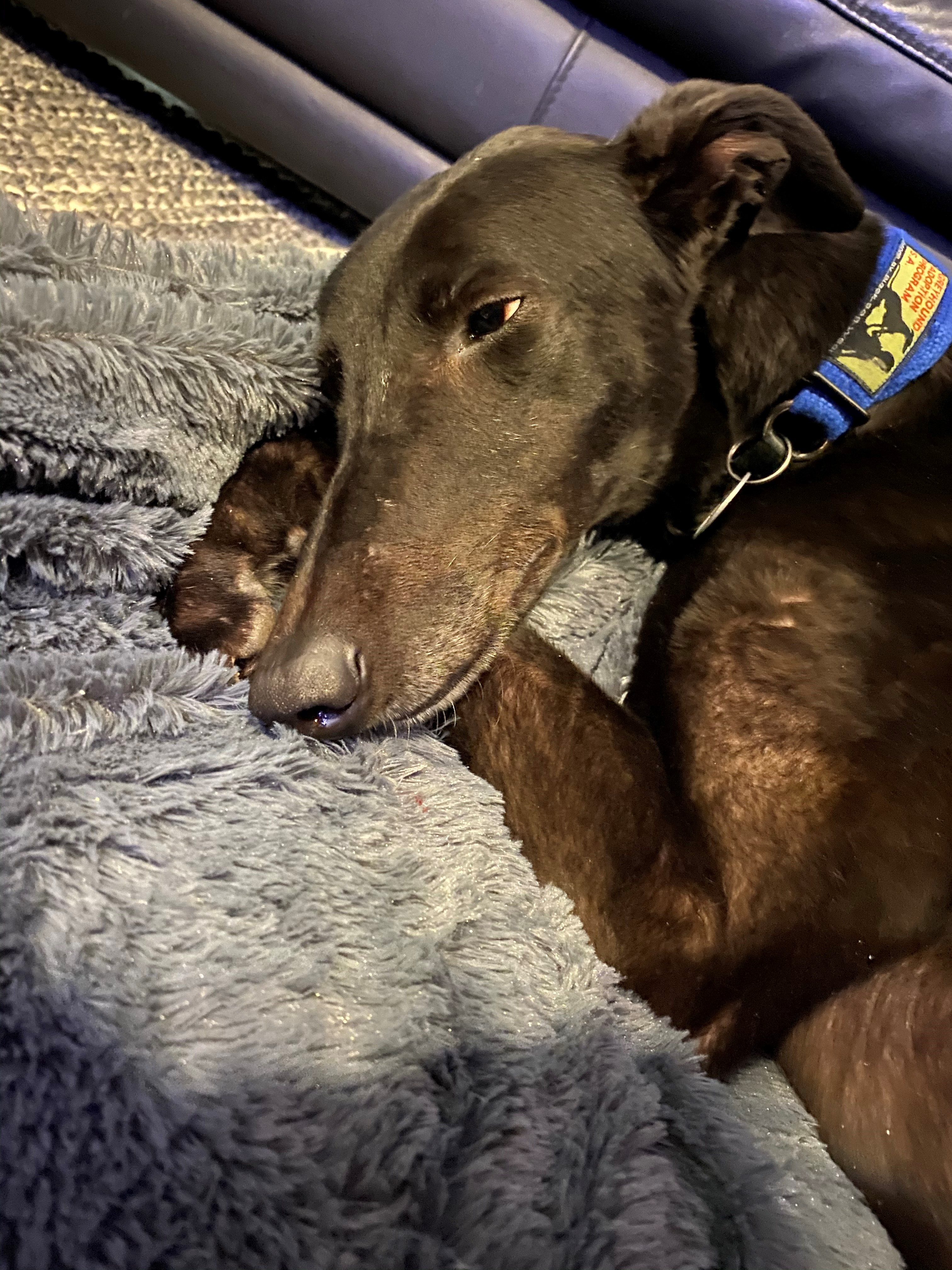 And six weeks as a pet in training, she's kept us on our toes while showing us how loving this gentle breed is.
First, she warmed our hearts with her prods and nudges, now her devilish side makes cushions, socks, and toys disappear before our eyes...
Thankfully, food is a bribe that works every time and the kitchen bench, dishwasher, even the BBQ are all the right height for her inquisitive snout.
She tests us, entertains us, pleads with doe eyes for cuddles and is our constant shadow. Colby won us over and now here we are, adopting her!
Thanks to GAP, their weekly phone calls, ready support and advice has been invaluable, and a drop-in to Angle Park only feeds the rock star attention Colby creates wherever she goes.
And now, with the training wheels off - hers and ours - it's game on!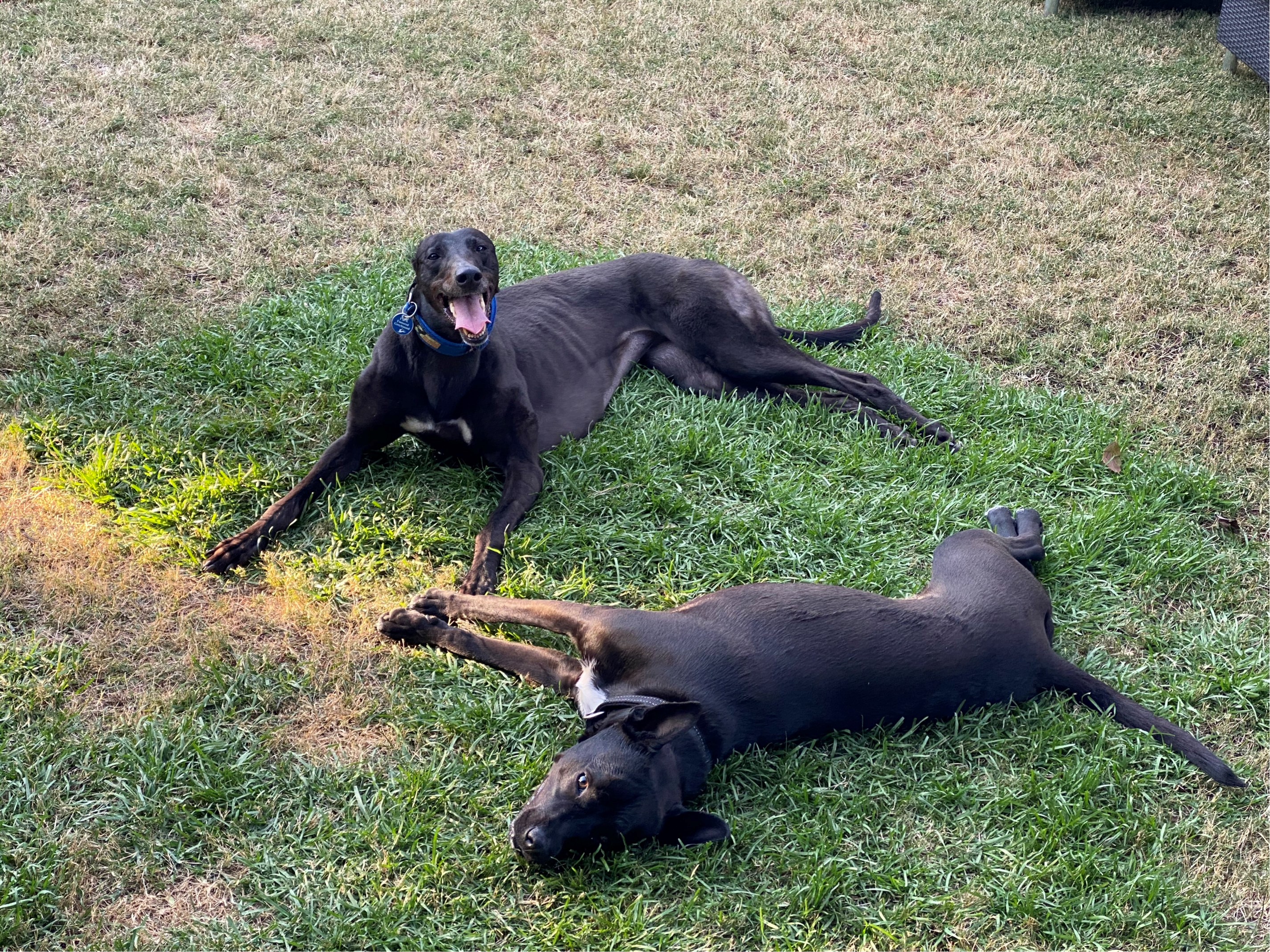 Written By Karen Stevens
Back to all news