Colby's Foster Tale
Sep 07, 2020
Colby has warmed up to home life so well, and it's amazing how much she's revealing her personality day by day.
Her sweet nature captures everyone's heart, and she loves everyone right back by nuzzling under their arms or burrowing into their lap! Now, three weeks into our life, she's showing us why her race name was "Where's Sparky" ...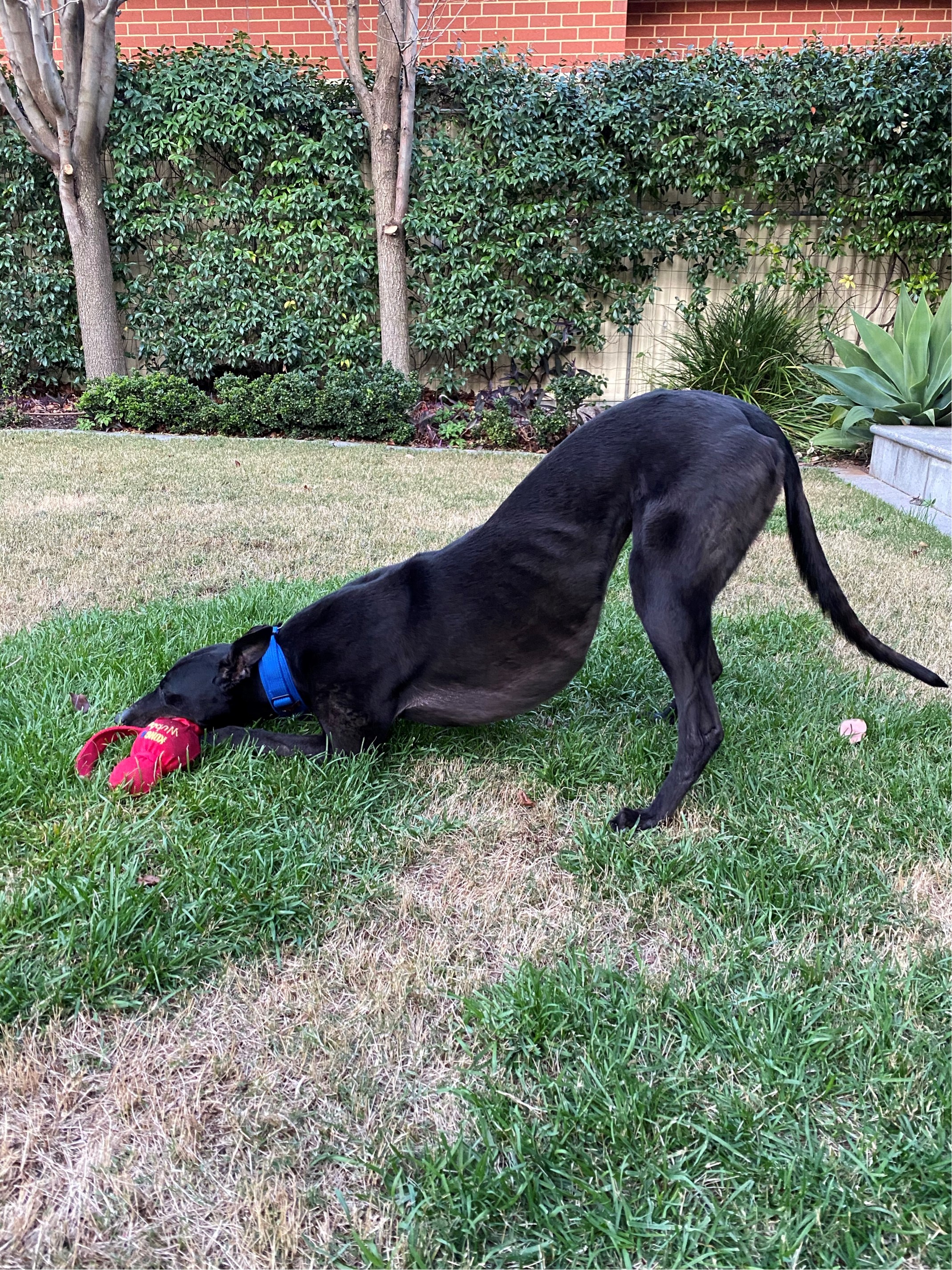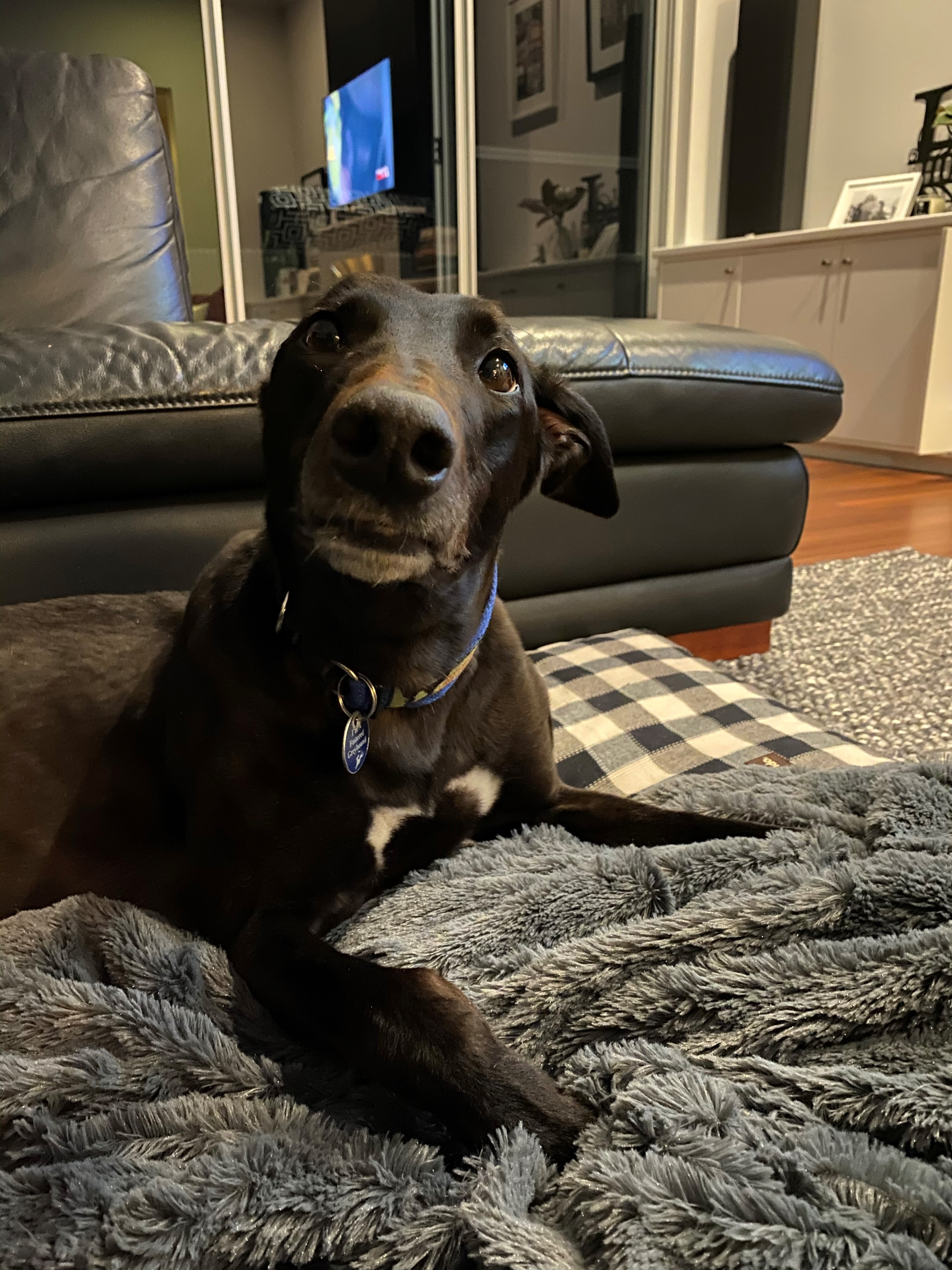 Give her a tennis ball or a squeaky toy and she'll run laps with it. We also call her the stealth bomber because she can steal a cushion, shoe, or a sock without detection, until we find them on the back lawn.
Her zoomies are getting faster, but thankfully she always knows when to stop.
She LOVES food (and will scour the house for it if you let her) has a nose for trouble, is yet to turn her nose up at anything and makes no fuss if you take her food away. She's also really gentle when given a treat.
Sometimes drinking isn't fun unless she gets to play in it too.
She's good with other dogs and loves her walks with her grey-friend Dinah Bale, but when dogs bark too loudly at her over their fence, she'll freeze till they go away - we're working on that.
And working from home, we have a lot of one-on-one time. She'll often sleep at my feet and give me a nose-nudge, a paw, or a cheeky bark to tell me when it's time to play (or eat).
At night, she's happy curling up on her rug and knows that when her pyjamas are on, she gets a belly rub - and if you cut it short, you'll get a nudge...
Colby instantly felt like she was meant to be ours, she adapted to our routine, she's never soiled the house, and so our foster role has become a foster fail because we're keeping her!
For anyone looking to foster a greyhound, you're never alone with a grey! They bring so much fun to your life. The GAP support is brilliant (thank you Nicole) with check-in phone calls, advice for things we're not sure of, and we were well-equipped with everything we needed to settle Colby into our home without any outlay.
Would we foster again? Probably. Would we fail again? Probably! It's early days with Colby still so we're going to love her to bits first.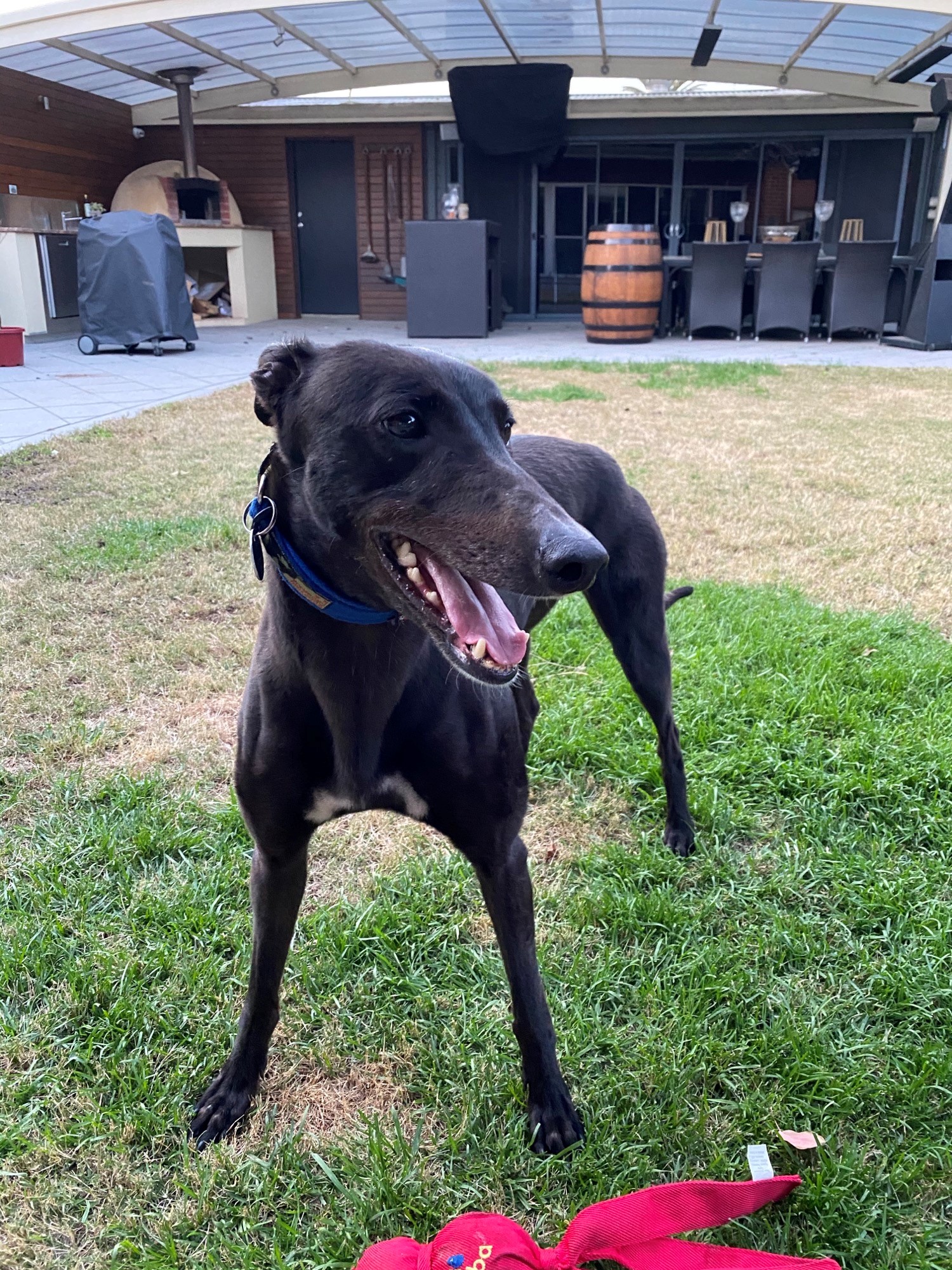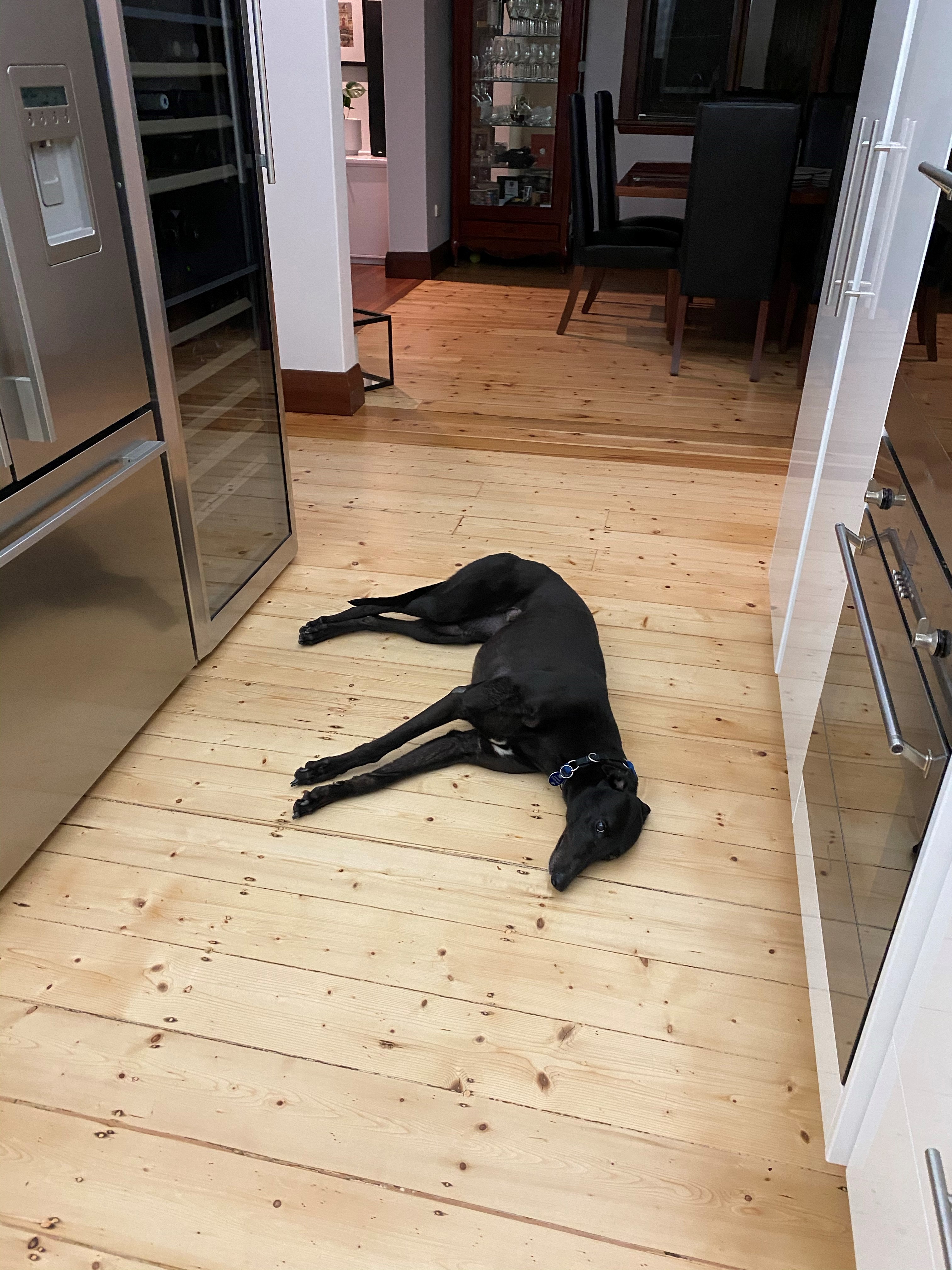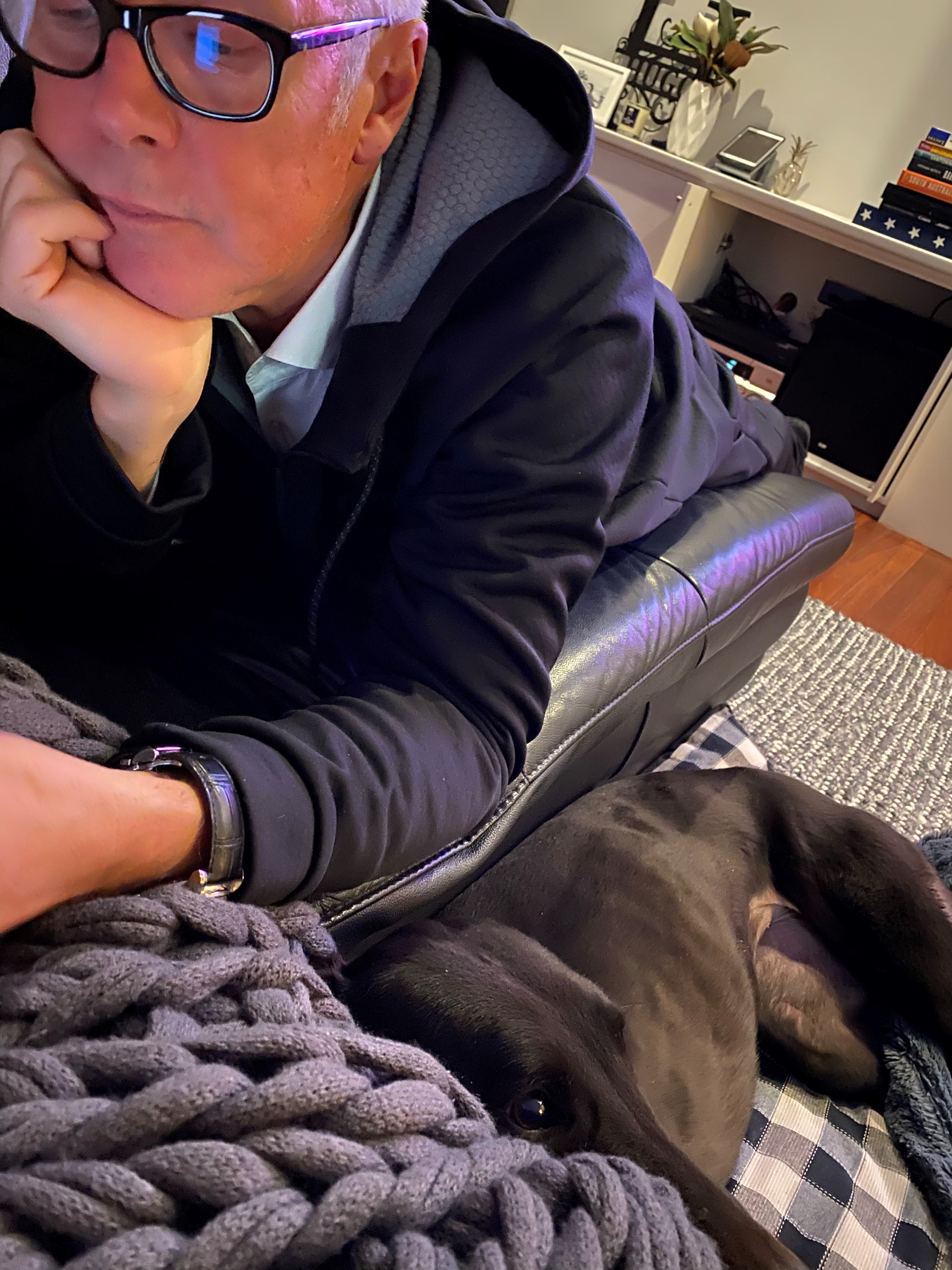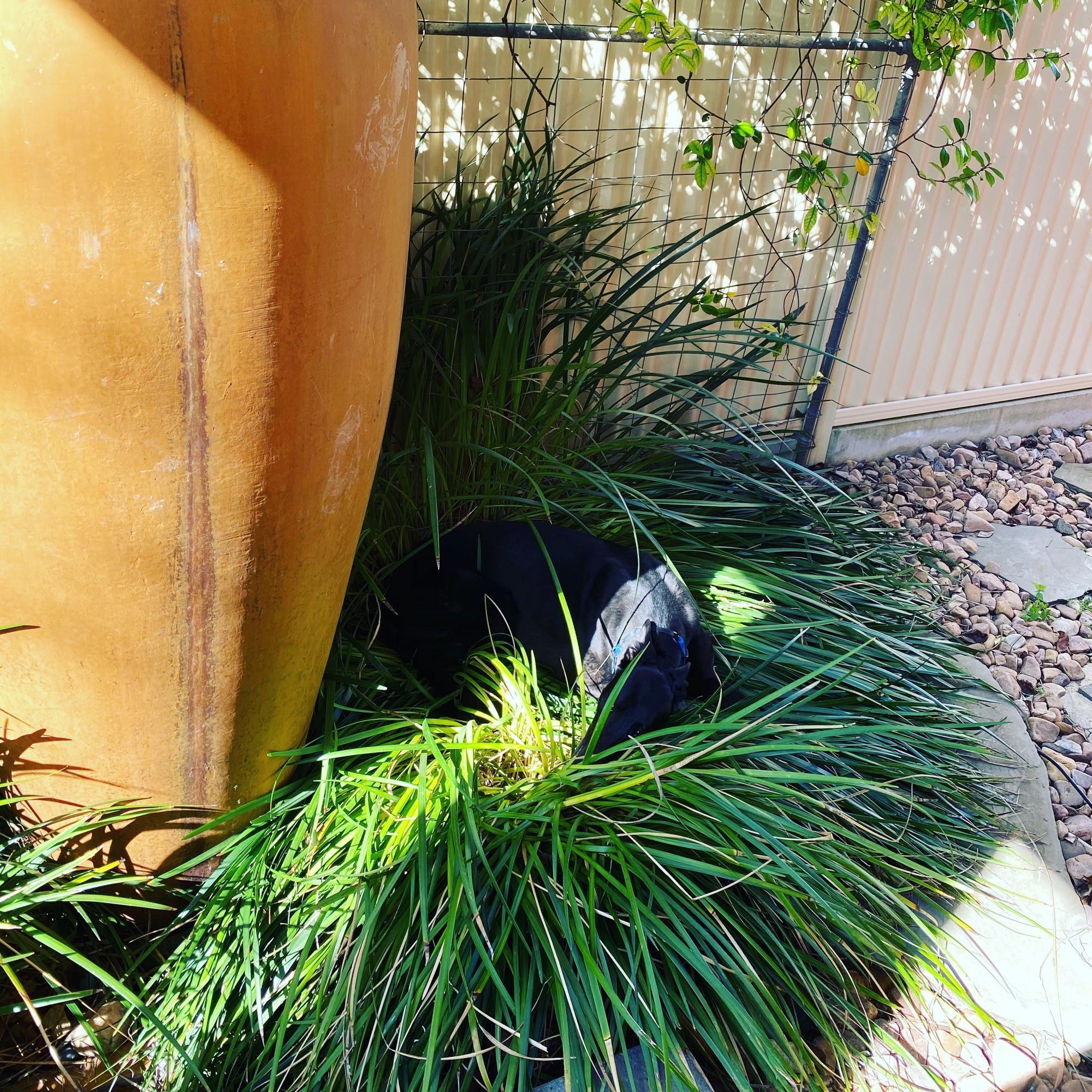 Written By Karen Stevens
Back to all news