Tips to keep your greyhound cool this summer!
Dec 16, 2019
Summer is here and it is only going to get hotter whether we like it or not. Due to their slender bodies, greyhounds can be very susceptible to heat stress and heatstroke. So, with temperatures in the high 30s and even over 40 common in SA, it is important to make sure you are looking out for your greyhound and helping them keep cool!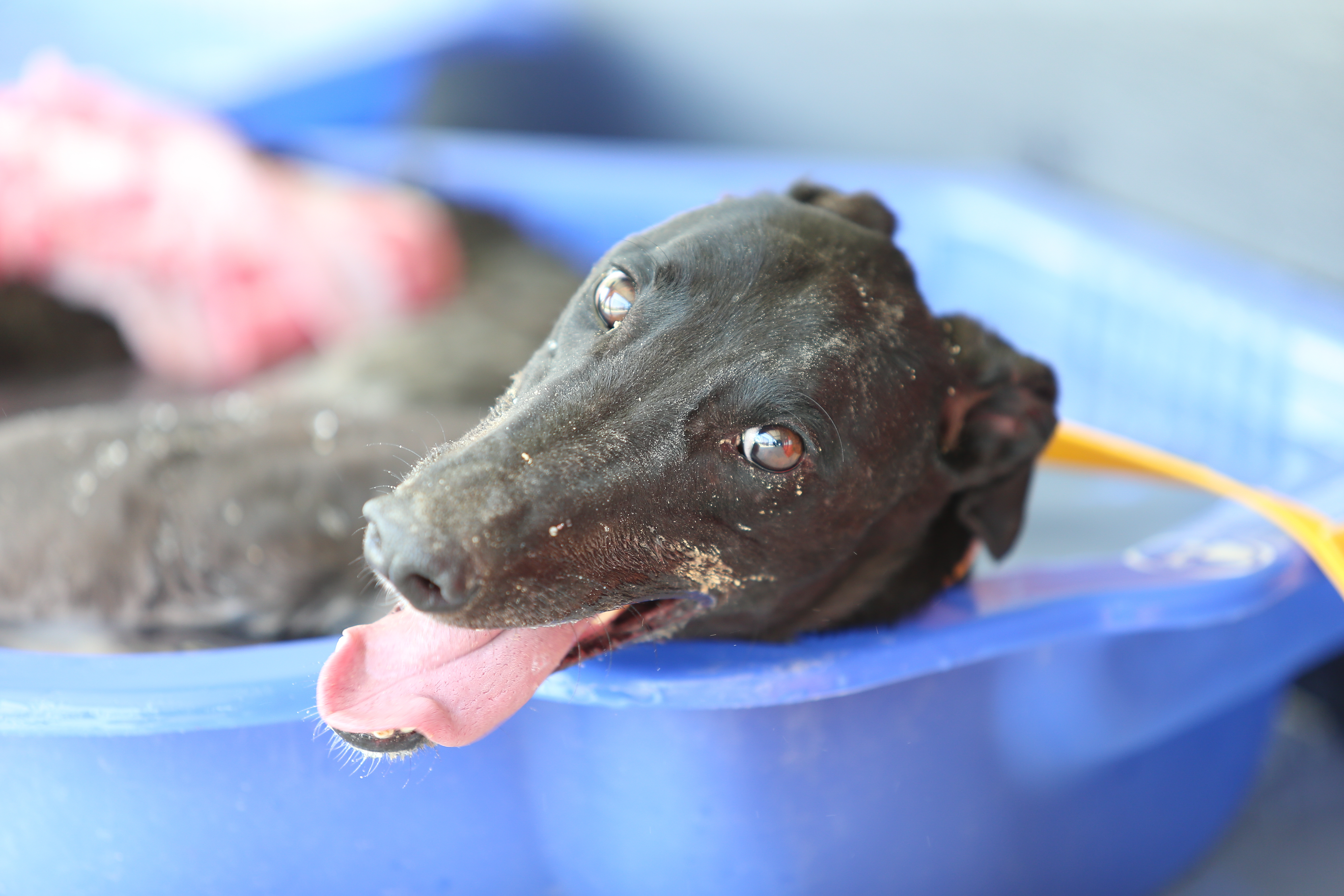 Here are some basic tips on ways you can help your greyhound beat the heat this summer:
Water
Make sure that your greyhound always has access to plenty of cool fresh water to drink. Adding ice cubes in the morning can assist in ensuring that the water stays cool.
If you're taking your greyhound out be sure to take a collapsible water bowl with you so that they can continue to stay hydrated.
Shade
Where possible bring your greyhound inside in the aircon on their favourite spot – the couch!
If your greyhound is outside they will need to have access to a shaded area in order to stay out of direct sun.
This one is obvious but we must all always be reminded. The temperature in a car can be much higher than outside and therefore it is never safe to leave your dog in a locked closed up car.
Exercise
We all know greyhounds don't need much exercise. While it is hot it is best to get their walks or playtime in during the early hours of the morning or late in the evening to avoid the hottest parts of the day.
Be sure to take care when walking your grey on roads and footpaths as they can burn their feet if they get too. Follow this rule to protect your greys feet, place the back of their hand on the surface for seven seconds. If you struggle to hold it down, it's too hot to walk your dog.
Paddle pools
Who doesn't love to splash about in the water when they are hot! A clamshell pool can be the perfect addition to your backyard to help keep your grey cool in these warmer months. Simply fill it up with cool water in the morning and watch them enjoy a refreshing lay down in the pool.
Frozen Treats
Icy pole anyone? Your greyhound will love a frozen treat. Try freezing some flavoured chicken or beef stock with some water and giving to your greyhound as a tasty and refreshing treat.
Back to all news