Valentine's Adoption Day
Jan 18, 2023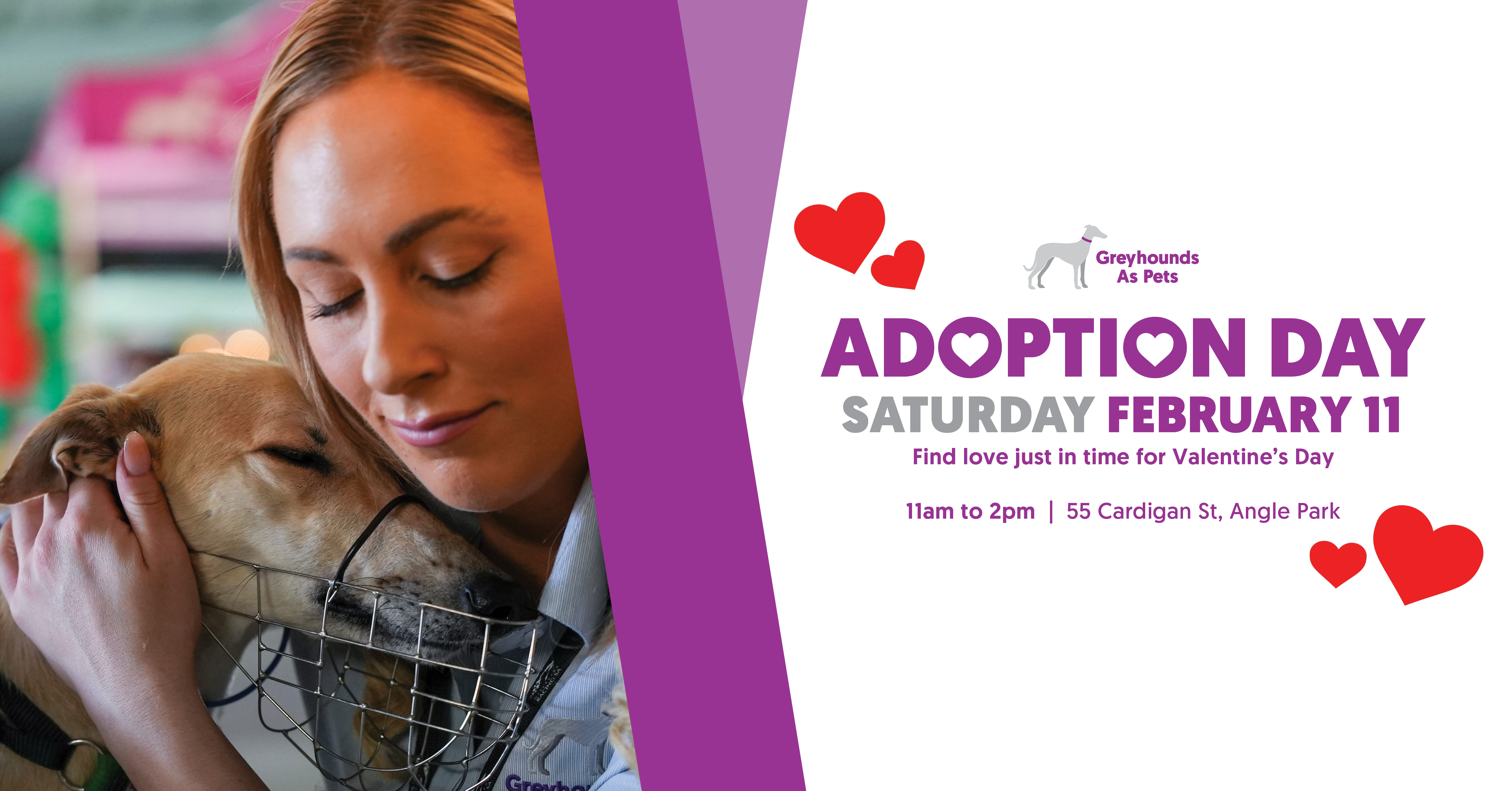 Get ready because Saturday the 11th of February may be the day you find your loving greyhound match just in time for Valentine's Day.
GAP SA's Adoption Day is the perfect opportunity for you to come down to our Angle Park office, meet some of the greyhounds, and learn more about what goes into the adoption process.
Our doors will be open from 11am-2pm - No appointments are required, just come along between those times!
If you are interested in finding out what a greyhound can add to your family, this is the event for you!
We look forward to seeing you there!
*Please ensure you bring along pictures of your yard and fencing if you have not applied in the past, as this is a requirement.

Click here to find out more about the event
Back to all news